Wooden Blocks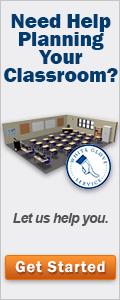 Wooden Blocks are extremely beneficial in developing numerous skills in school aged children. Wooden building blocks are not only very versatile but they are interesting and captivating for nearly every age group. Wood blocks allow the imaginations of kids to run wild & free. Teachers School Supply has been in the industry for more than twenty five years so we have such a large variety of shapes and sizes of stackable, buildable wooden blocks you are sure to find just the wood blocks to fit the needs of your classroom.
The learning opportunities presented by using wooden building blocks as tools for education. Their benefits are truly astounding. Wooden blocks can be used as units of measure for mathematical benefits & grouping or they can even be used to make patterns by color and/or shape.
Wooden building blocks are great for stimulating and developing the childs fine and gross motor skills. Playing with the typical wooden blocks that you probably grew up with encourages much needed hand-eye coordination and visual depth perception. Preschoolers love to get involved in the creation and destruction of creations. Wood blocks serve as a wonderful outlet for all of that creativity. They will develop special understanding by stacking wooden blocks of various shapes and sizes, and they will learn the affects gravity has on objects as the wood blocks go tumbling down.
Wooden building blocks have time and time again earned their respect in the scientific world as well. The use of wooden blocks makes for excellent demonstrations of levers and inclined planks which can greatly help the youngest of scientists to understand physics and natural science.
By teaching creativity and communication during socializing play time, wood blocks have shown an entirely new use as a social and emotional educational tool. Recognizing the benefits of wooden blocks will help you build the most effective and enjoyable classrooms possible.