Preschool Supplies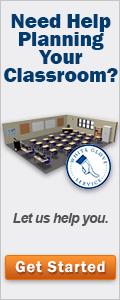 Preschool supplies are at the core of early education. Teachers need a multitude of activities, toys and educational resources in order to make the most out of class time with their students. Activities that engage a child's higher level critical thinking skills and hands-on experiences are great ways for children to learn. The correct preschool and daycare supplies are essential for teachers to create the opportunity for these hands-on experiences and activities.
Learning comes naturally to children and to kids playing is learning. Teachers' School Supply carriesmanipulativesthat teach children while they play. These kinds of toys introduce mathematical concepts and allow children to usemanipulativesin purposeful activity. Our daycare supplies also include learning games and LeapFrog Resources. These products are another way for teachers to encourage learning and growth in the classroom.
When children are in preschool, they are exposed to different types of materials and activities. Plus, children learn invaluable social skills, such as how to play with their peers. Being a fun, learning environment, preschool is the perfect place for children to have many different experiences with educational resources and activities. Common preschool supplies that teachers use for these activities are manipulatives, dramatic play activities and learning games.
Teachers' School Supply understands the importance of the quality of their preschool supplies. We only carry products made from the best and safest materials in order to conveniently provide our customers with the quality products they need. Daycare supplies are the core of preschool. The activities and experiences children have begin with the right preschool supplies.